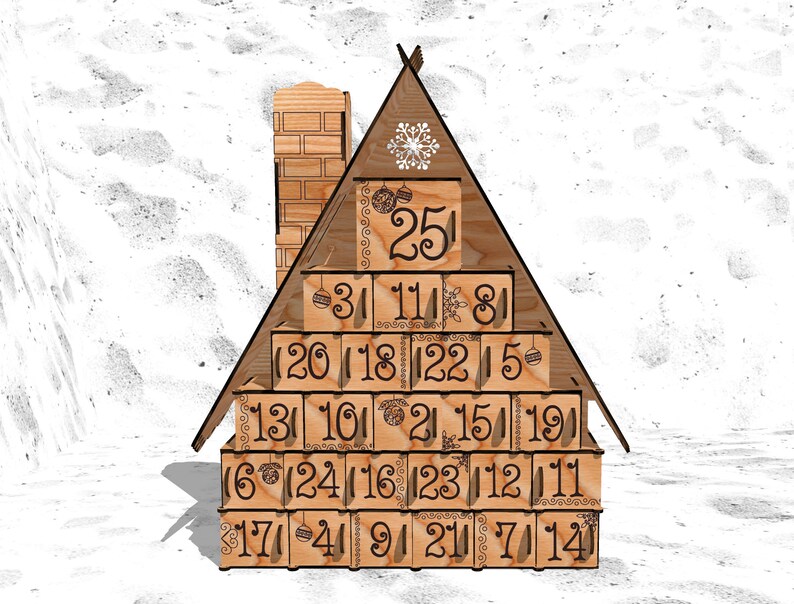 https://www.etsy.com/listing/898372785/advent-calendar-box-vector-model-for
This is Advent calendar box with doors vector model, 3 mm (dimensions of the assembled calendar is 439x366x100). This is vector model for CNC laser or router cutting. This layout is prepared for a thickness of 3 mm.
DImenion of the 3 mm model – 439x366x100 mm.
DImenion of the 4 mm model – 520x584x133 mm.
This project have assembly instruction.